新着情報
2014.08.15
【満員御礼】Aug 27 (Sat) トマッソ博士と数学体験館に行こう!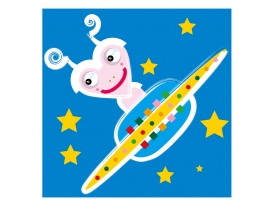 The Summer Science Program experience has inspired promising young scientists, accelerating their intellectual and social development, and propelling them into challenging and rewarding life trajectories.
おもちゃを遊ぶ感覚で、トマッソ先生がしっかり数学の原理を英語で説明しちゃいます。
The Program takes place at the math / science exploratorium of Tokyo University of Science.
Who is Professor Tommaso from Tutors Cloud!? トマッソ博士はどんな人?
Tommaso Scotti is a Junior Researcher, Ph. D. candidate of Meiji University. Graduate with excellent academic qualifications in pure and applied mathematics, specializes in modelling real world phenomena through differential equations. Highly motivated, is especially talented in adapting to new and diverse environments thanks to several experiences abroad. Holding great communication and language skills, is an excellent team player with a propensity for leadership due to a friendly personality.
トマッソ先生は、明治大学応用数学博士課程に在学中、超真面目なイタリア人です!プロフィールはこちら↓
http://tutors.cloud-line.com/blog/2014/07/15808/
【Meeting Place】 JR Iidabashi Station, West Exit JR飯田橋駅 西口改札 10:50集合
【Time】 Meet @ 10:50 Lecture from 11:00-12:00 Free time after 12:00 (12時以降は自由解散)
【Location】 Science exploratorium of Tokyo University of Science 東京理科大学 数学体験館
https://oae.tus.ac.jp/rcmse/taikenkan
【Costs】 2,000 yen per child (お子様一人当たり2,000円、現金のみのお取り扱いとなります)
【What to bring】 Water bottle, etc. 筆記用具、水筒など
【Register】 070-6552-8415 (Ms. Tatsumi) contact.us@beaconsq.info  事前登録制 立見まで
We look forward to seeing you this summer! お目にかかるのを楽しみにしています!